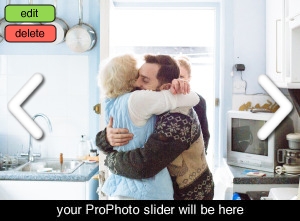 A couple of years ago we went to an old friends wedding as guests. I was not working, I didn't even take my camera, it was going to be an wonderful family gathering. We travelled for hours to get there, got stuck in the usual Friday traffic and spent a heap of money on travel accommodations and gifts. I didn't even think about any of this stuff, until later because all I wanted to do was hang our with my family and friends. I really, really wanted to see the bride and groom, after all that's what the wedding is all about, sharing that special once in a lifetime amazing day with them isn't it? Celebrating the creation of a new family, the extension to the existing family. Saying Yippeee in a Willy Wonka sort of way Oh My God you are married!! That's what we would say, with tears of joy streaming down my face as I hugged my bestie.
The absolute last thing I wanted to be told was to wait for this moment. While having a whistle blown in my face. To wait not 10 minutes but hours while the bride and groom had there photos taken! I really didn't like the use of the megaphone to organise the group shots, or the whistle to get our attention. I didn't like the formality, the righty of their day that seemed to be orchestrated around their photographer, neither did I like the fact I waited until just before the first dance to have the moment, which by then was long gone.
From that day on, I made a pact with myself, never to be that type of wedding photographer. Everyone is different and this way of working is traditional, it works for some people but it's not how I work.
Yes there are times on your wedding day when I ask to go away with a Bride and Groom to take there couple shots. We plan this into a part of the day where guests are entertained, so not to really notice the absence of the Bride and Groom. We plan it way before your wedding day, we talk about the issue of photographs, of group shots and timings.
I do often suggest we have 10 – 15 minutes (and I mean that) no longer, unless you want longer or want to go to a specific location further away for your couple shots. If I am with a couple all day we also do another couple shoot after dinner or at sunset because the light can be golden and perfect at this time, sometimes we do what I call one for the road too, it really depends on what you want.
I think all the photographs that I create happen as a collaboration between me, the bride and also the groom. I watch, I wait and I sneak the moment onto camera, most of the time this activity goes unnoticed. I work discreetly, I don't want you or any guests to acknowledge me, well not really, as most of my work are candid photographs. I make a visual diary of your wedding day. I spend time observing. Sure there are some shots that I set up, we chat and I photograph, you don't really notice me.
I love the fact that wedding photographs become historical documents, that your day will forever be woven into the fabric of your family. The photographs that we make together tell your story from the heart, emotionally captured and loved forever.
But if you are wondering if it is worth have a your wedding photographed, I am probably not the best person to ask as I am way too biased. I think that Kat from RocknRoll Bride blog explains it perfectly and Kelly from Boho Bride Blog explains it really well too.
Happy Tuesday!