Wedding Festival Inspiration
Pick of the week for the perfect festival wedding venue – Port Eliot, Cornwall. Also home to the infamous Port Eliot Lit Fest . This is the perfect place to hold a festival inspired wedding as it is full of elegance, revery and the ultimate secret party venue.
If you are planning to hold your own festival wedding then gather a list of the favourite things you have seen or done at festivals. These might be the performers, or music line up or even you might like the boho laid back atmosphere. Where it is that you guys love about festivals harness this and make it part of your festival wedding plans.
Festival wedding have so much scope to be colourful like the hair chalk featured below.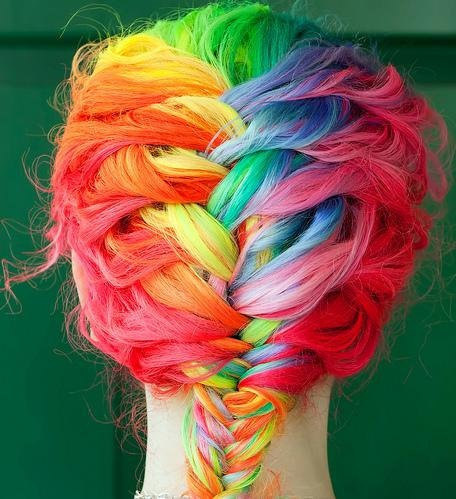 Love this technicolour hair ideal festival hair chalk get it here if you are not brave enough to dye your hair!
Vintage Festival wedding dress from RagDoll Vintage the alternative to a wedding dress
Temporary Tattoos from Spirit Ink for the less decorated guest and ideal as entry wristbands too
Whole Lotta Rosie Crown from the fabulous Crown and Glory head candy creators, Crown and Glory are the king or Queen rather to making festival inspired head candy. They have a great range plus that can also make a bespoke item for you too.
Shoes like they used to be….Truly beautiful handmade British style shoes, I love, love these by Agnes & Norman  plus you can buy online too. Here is Emma in her's from there wedding earlier this year >>