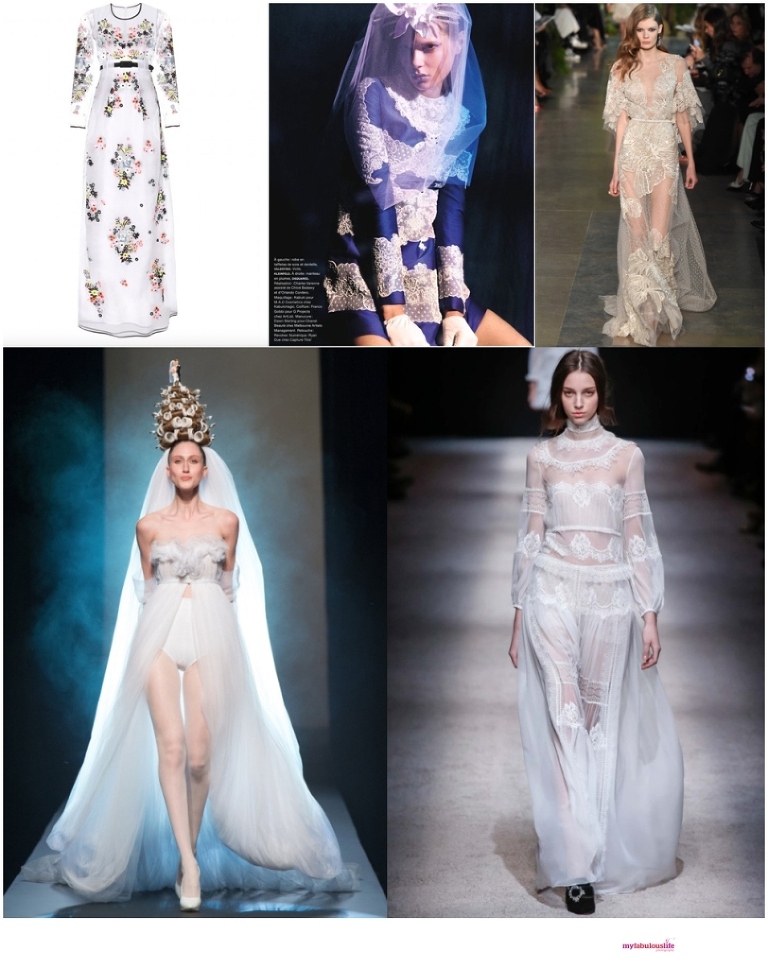 Wedding dresses can be so jaw dropping you just fall in love with the dress as soon as you see it. Did you know that wedding dresses also don't have to be actually wedding dresses, you can be creative wear what ever colour you like, it could be designer made or it could be that you made it yourself like Nat did last Spring.
Either way it makes you feel a million dollars, you know it has to be yours. It just makes you smile and you light up the room as soon as you have it on. Like your favourite pair of jeans it fits perfectly and shows off all your best assets. So if you are off in search of your wedding dress today, have a great time and remember buy what you love not what you think you should have! Happy Saturday folks.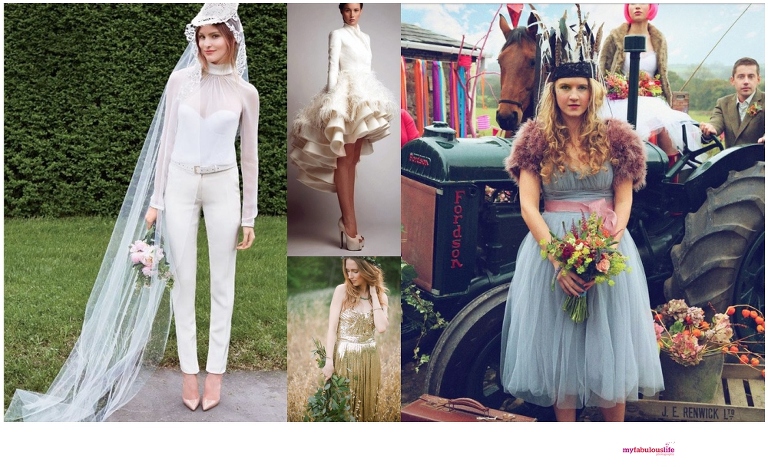 Alternative Wedding Dress Inspiration
All Inspiration taken from Pinterest board you can follow my boards for daily updates.
top left Ethereal Wedding Dresses for an Elegant Outdoor Wedding: J. Mendel, Right  Alexandra King
top left Erdem on your wedding day? Hell yeah!
top middle Silk-mousseline draped turtleneck, $980, and silk pants, $980, J. Mendel; Cocktail hat, $150, Heather Huey; Veil with lace appliqués, $495, Erica Koesler; Patent-leather belt, $205, Meredith Wendell; Patent-leather pumps, $625, Christian Louboutin
bottom Left Jean Paul Gaultier – Spring 2015 Couture
bottom Right  Alberta Ferretti Fall 2015 Ready-to-Wear