Vintage Photobooth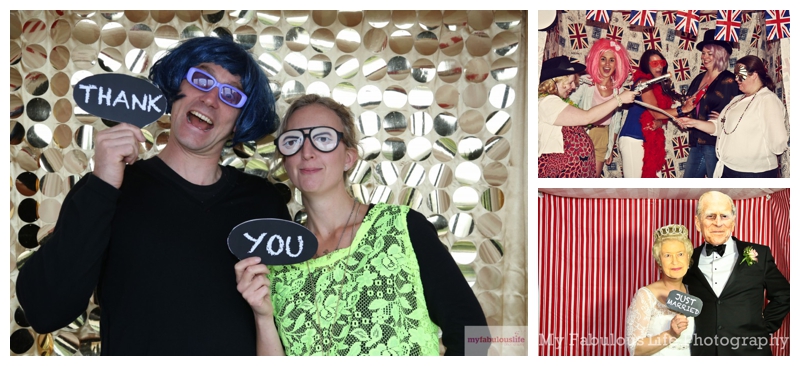 We have so much fun taking this photobooth to a party, weddings, family fun day or birthday party  as everyone jumps into the dressing up box, I guess I have gone a little crazy collecting and making all the different props! Then I take a photo of them in the booth, and yes of course you can go in as many times as you  fancy.
Pick your background from Disco or Vintage Union Jack or Red and White stripy but if you want your own bespoke background we can make that too.
This is an original photobooth that is lovingly handmade making it a complete one off. The background can be changed to theme with your party. Do you want to hire it? See prices here
The Photobooth is hired by the hour starting with a minimum of 2 hours, as it takes time for everyone to have a go and feel free to come back a few times. If you are thinking of this for your wedding it's perfect entertainment for after the wedding breakfast and before the music really kicks off.
I offer a selection of options, which of course are flexible. You can opt to have a disc of digital images – a set for Facebook sharing and set for printing out yourselves. You can have a Polaroid of each guest which can be placed into a guest book and signed by all the guests Or you could also have a book with all the photos, Polaroids and messages from you guests. See an example of a paper backed photo book here.
There are more funky photobooth photos on MyFabulousLife on Facebook"The photobooth enables me to create a relaxed fun portrait photograph of each one of your guests" Everybody is really happy to join in the fun.
So step right up, smile  and say cheese! To find out more call Becky  on 07966 090916 or email me now.