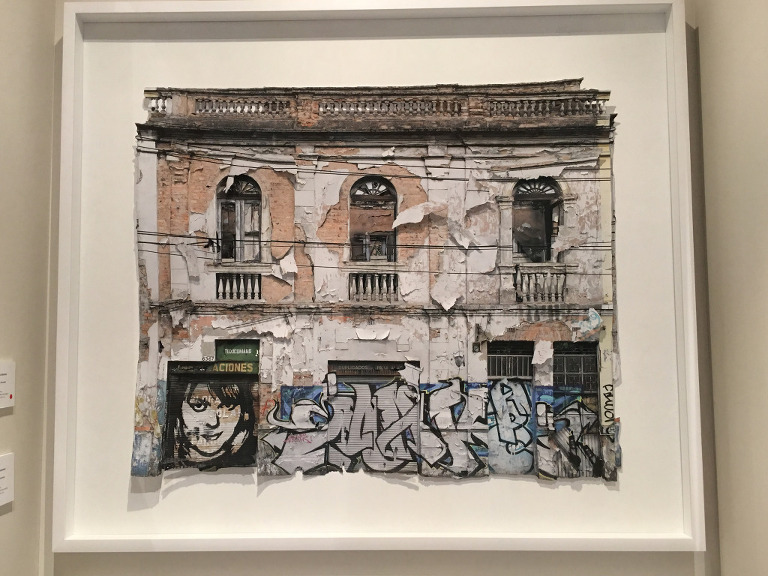 Photo London is no doubt the new boy on the block of photography shows, it has to compete with the rather genteel Paris Photo which has been running now for nineteen years. Photo London is only in it's infancy, currently in residence at Somerset House. But already it is gathering steam and people are noticing this event.
The idea behind this show is firstly it is a buying fair, a place to go a purchase well known photographers work like Don McCullin, Nick Knight, Avedon and Martin Parr to name a few. This concept can be a bit off putting, after all art and money never cross.  Beyond these great photographers there was an abundance of new fresh and exciting creative image makers from all over the world.
The show was quite relaxed not at all stuffy and Arty it some how had a campus feel, Plus when I visited it was a beautiful sunny day which really helped the vibe. There were a collection of short talks, conversations and the opportunity to just mingle, fees were kept to a minimum which I really liked.
Well known galleries sat neatly next to the less known galleries from Argentina to Brussels and New York to London. As I stood looking at an Alec Soth €19,000 was quoted to a very interested party, not bad I thought. Lots of red dots appeared so prints were selling.
The top Artists that I saw and really enjoyed were:
Karine Laval with gorgeous large scale neon flowers which she call "Heterotopia" represented by Crane Kalman Gallery in Brighton.
Ulla Jokisalo  represented by Gallery Taik Persons. These intricate 3d collages using dressmaker pins to construct the images, were simply beautiful. I have only ever seen these in a book before so seeing them in a wall makes the work truly noteworthy.
I am always a sucker for a map so Cristina De Middel's work was an instant hit with me. I knew her older work "Afronauts" which is stunning but I think this new work is even better.
The very simple flowers depicting an Edwardian Ladies diary through photographic images by Vee Speers were a treat.
I can only imagine that Photo London will go from strength to strength, I thoroughly enjoyed this visit so if you fancy going it is on until Sunday 22nd May.
Photo London Show Review