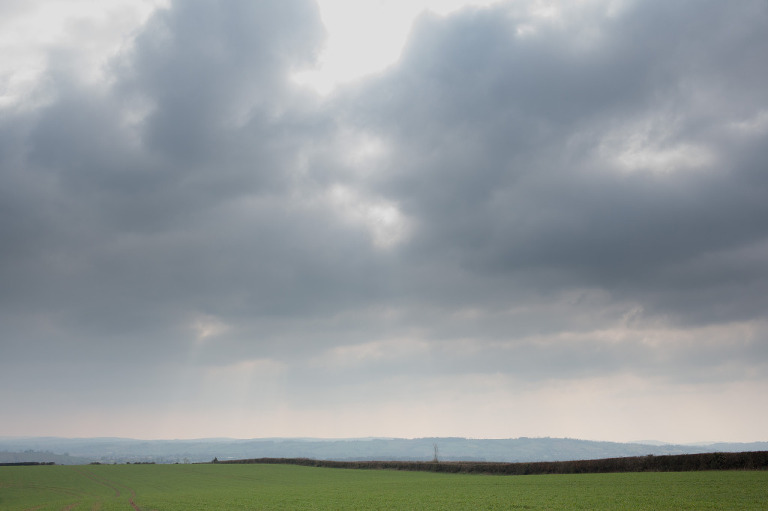 Some wedding venues are truly out of this world, they are full of honest character, amazingly helpful owners and the most beautiful surroundings. Very few locations can combine all these elements, but Middle Coombe Farm is one of them.
Leaving the towns and cities behind, as you drive down the little country lane approaching this organic working farm, I found that any stress I had just falls away. The pace of life slows down, the rolling hills are like a visual massage. You have to slow down. As I open my car door you are swamped by clear fresh air, but wait until you see the view, wow the view, now that's breath taking.
Middle Coombe Farm is the perfect location for an eco friendly festival inspired wedding, set amongst 400 acres of ancient woodland nestled in the Mid Devon countryside.  As you look down the valley all you see is really big skies and the trees, wow these in every colour of green that you can imagine. There is the option to hold a ceremony in the beautiful cider barn, or you could hold a celebration ceremony under the ancient Oak tree that stands on lay lines in the heart of the forest. Now that is a magical place that has a really calming feeling about it, it's hard to explain you just have to go and see for yourself.
As the British weather is so unpredictable a permanent marquee now stands above the camping field for you to decorate in your own way before hosting your wedding breakfast. The fire pits and camping field are sheltered making it one of the most peaceful nights sleep you can have.
The sixteen century grade II listed thatched cottage surrounds the courtyard, providing an variety of textured backdrops, which I personally love. The combination of the different door ways, rustic buildings and stonework is visual feast. I live really close to this venue so you can often find me rambling one of the variety of walks throughout the forest, my dog loves walking through these woods, in place it is really muddy, so bring you welly's a sense of adventure and go explore the area too. You can see some of our walks here on instagram. 
Middle Coombe Farm Photographer
I throughly enjoyed photographing Kevin and Alice's wedding here last summer it was a beautiful place to tell there story. You can hire this fantastic venue just for yourselves for the whole weekend, sharing it only with Red Deer, badgers, native birds and of course your guests.
Middle Coombe Farm is the perfect wedding venue for those who love a wilderness adventure.