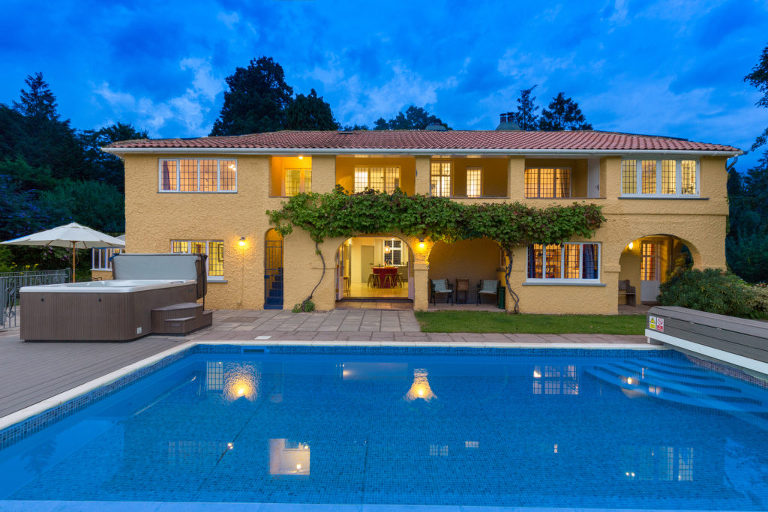 Working with gorgeous luxury self catering accommodation, hotels, architects, interior designers and luxury letting agents, it is a dream job. I see some fantastic properties which sleep anything from two to twenty four people or hotels with multiple rooms. I am an Interior Photographer working with holiday properties across the UK. As there is an abundance of holiday properties in Devon, Cornwall, Somerset and Dorset this is where most of my work is based. 
There is clear evidence that, the pictures sell the property first. So having a strong collection of professional images will help guarantee an increase in bookings. Using and repurposing other images will also help your Trip Advisor ratings. 
One key to successful interior photography is the light. I have a full set of lighting kit plus the technical experience to guarantee I get the best images for your property.
Prior to the photoshoot, we will have discussed the aims of your marketing brief. We will have a clear focus on the images and style required. We agree where the photographs will be used, as this will effect how and what we shoot. For example, if you have a website banner you will need long wide shots or if you are using the images mainly on instagram, then square format is the best. By deciding all this before we pick up a camera, we can maximises the usability of the images we shoot.
The images will reflect the property at its best. They show the houses to the prospective clients in the best condition, so have a full deep clean before a shoot is a must too.
Property photographs need a hero picture to sell the holiday experience from start.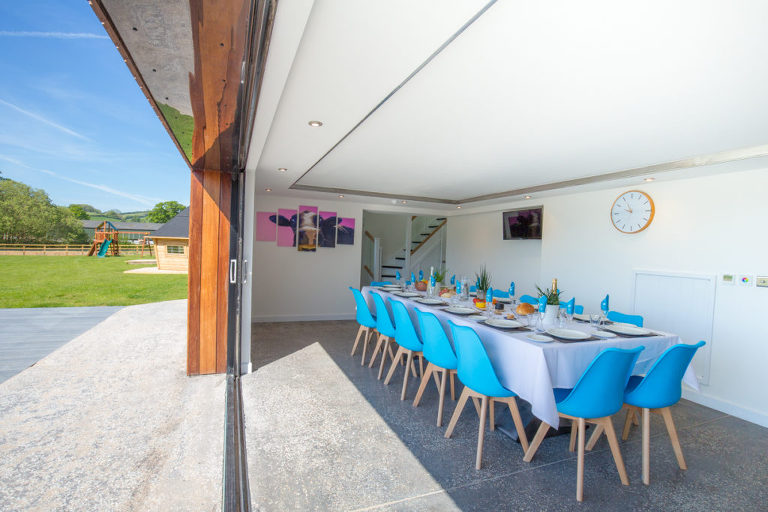 We create a mood board to enable open shared discussion with our clients. We source all the necessary props. This includes items such as fresh flowers, plants, books, magazines and soft furnishings. I always carry a large collection of extra props in the van. Therefore, I have big collection of props that can be utilised by my clients too.
The reason we use props is to bring the house alive. In most cases, we are selling the idea of a holiday. This is a place to unwind, a place to escape to. Holidays are desirable and ultimately a place to relax and unwind. Therefore, houses that looks appealing and sumptuous from the first photograph are more likely to have a larger number of bookings. Having good decor, a clean tidy space is a must too.
The twilight dusk shots that you see below, have proved effective for properties wanting to stand out from the crowd. These shots work well on social media and websites. As a result, the pop of colour is really eye-catching. Feedback on these images has been incredible. Some clients have had a 24% increase in bookings after the dusk shots were used.
I have been shooting interiors for six years. So I understand the need to work quickly, sometimes change over days are the only space free, so working around others is key. I work with holiday properties, direct clients, home owners or holiday companies. As an Interior Photographer working with holiday properties, I am safe pair of hands, to represent your brand or property company.
My work has been featured in The Times, Elle Decoration, Devon Life, First Point magazine, Stranger, White Magazine, Somerset Interiors AirB&B, Cottages.Com,