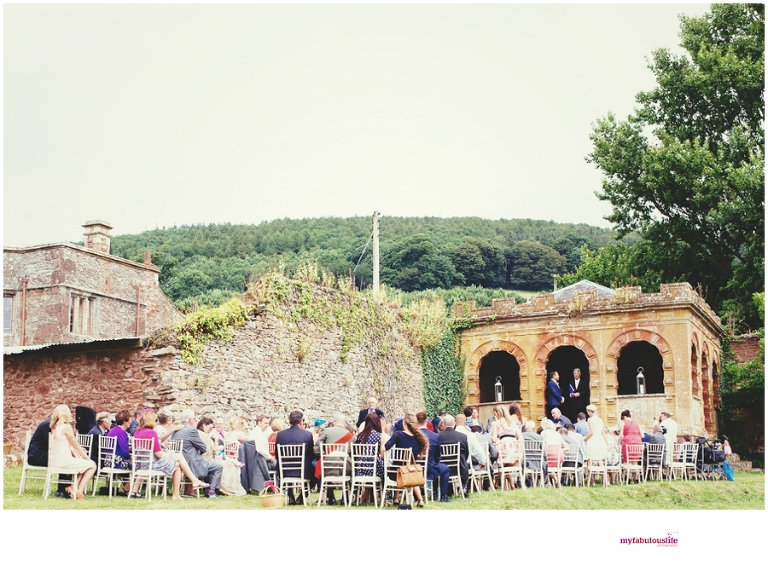 When you browse
Pinterest of wedding ideas, there is an abundance of gorgeous weddings set outside in dreamy landscapes. Trying to evoke these sort of weddings that are generally outside in sunny Cali or over looking the azure seas of the Med it can be quick tricky here the UK. That's not to say you should avoid getting married outside, but be realistic. Typical English Country Garden weddings through to hedonistic festivals are all possible with a bit of planning and creativity.
In
England and Wales
 it is only possible to legally get married in a  licensed location, normally with three sided structure with a roof. So that its a No to all temporary structures like Tipi's or Marques. In
Scotland
, however it is totally legal to get married outside where ever you choose so that includes Castles, Lochs, Trains, Boats and meadows the options north of the boarder are endless. There are even companies like
ONE LIFE
that can assist and advise you while planning your outside wedding.
Of course there are ways around getting married outside in England, some couples choose to do the official paperwork bit in the local registry office a few days before or after their ceremony. That way you have your wedding the way you really want it, plus you are seen to be married in the eyes of the law too. Many weddings venues have the option to have your ceremony outside then as you leave you go into a licensed room where you complete your wedding vows officially with the registrar.
Most of the wedding I have photographed are laid back outside weddings, I absolutely love being part of weddings there are one hundred percent created by a couple, the freedom of having a blank canvas is exhilarating.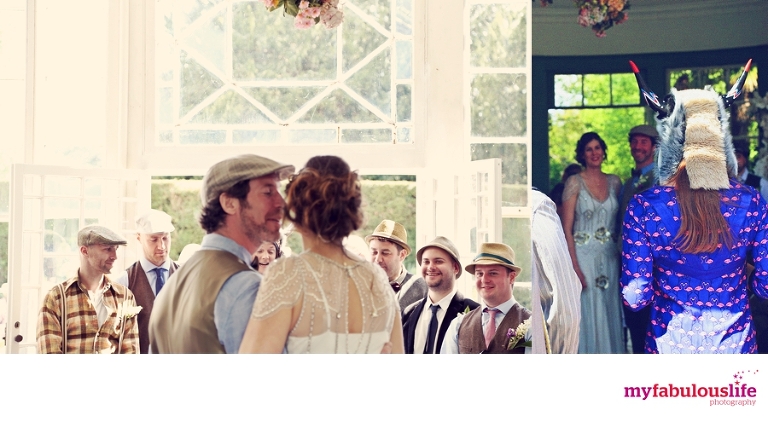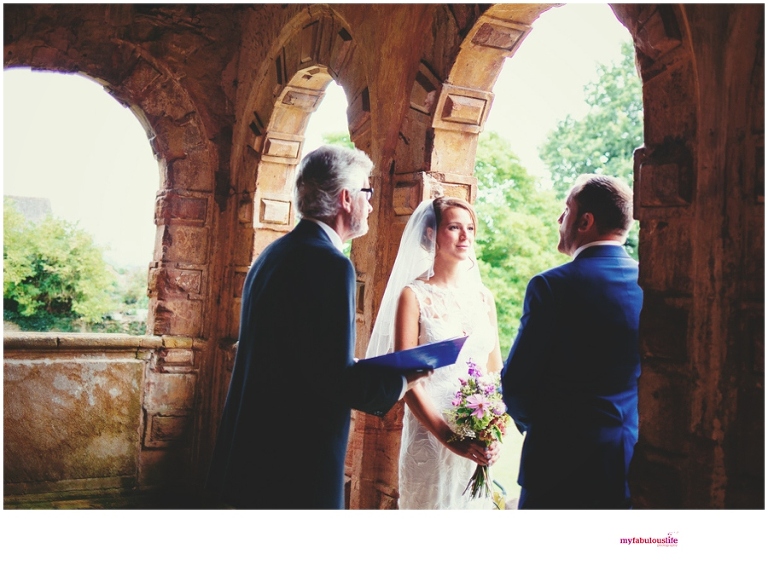 Top Five Tips to Getting Married Outside
Tell your guests what your wedding will really be like so they can plan there clothes and footwear accordingly, no one wants to turn up in a pair of Manolo's only to discover that they should have slipped into their Hunter wellies! Let them know it is a festival style wedding or if you are getting married under an ancient oak tree, tell them in the invite so they can be prepared.
Toilets, Parking and Power, these are the three biggest issues that have to be tacked when organising your own DIY festival wedding. These are also perhaps the most boring things to think about but actually some of the most important, as they will be a complete headache if you don't plan them into your wedding day properly.
Have a realistic backup plan for rain, this might be to have marquee or coir walkways to easily get from one place go to next. Have extra umbrellas ready for guests to use. Prepare for rain and be delighted if it's sunny and dry.
If you are having your ceremony outside have you included blankets as it can get chilly when you sit for a while at a ceremony, especially if you have some lovely older folk attending your wedding. On the flip side you also have to plan for those unseasonably hot days, make sure there is some cold water, sunscreen and umbrellas available too.
Choose a location that has good parking facilities, ideally not on grass. If you chose to get married at a wedding venue that is licensed for outside weddings, this will be an easier option that hiring a field from your local farmer. Think about how many guests you are inviting, how many vehicles there will be. Allocate two ushers or helpful folk the job of parking attendant, make it a fun one and give them a Hi-vis jacket, like who wouldn't want to do that task? 
Guide To Getting Married Outside
If you need some more outside wedding inspiration look at >>>
Getting married at home on the farm – Nat and Ryan 
Autumn Wedding at Narborough Hall Gardens Norfolk with Cat and Dan
Devon Beach Wedding with James and Rebecca
 Courtyard Garden Wedding with Chris and Allison