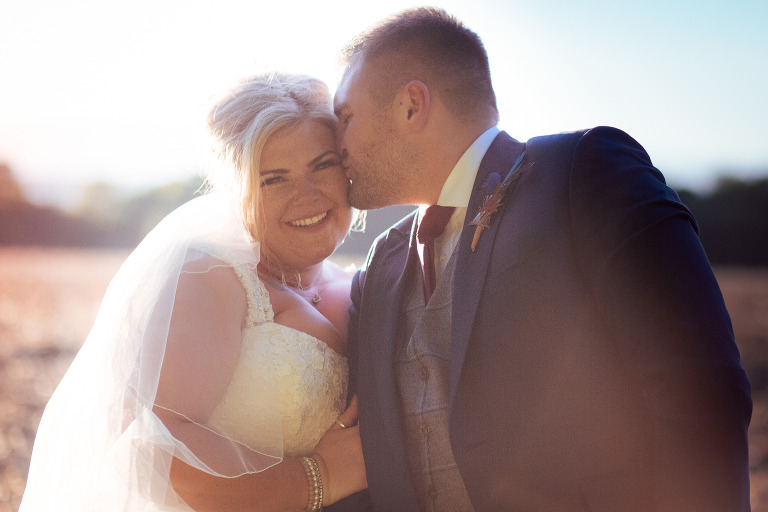 A cornucopia of festival extravaganza with a blaze of colour and personal detail making this wedding totally awesome. Aimee and Rob planned an alternative wedding that was a mix of all there favourite things. Festival Wedding Photographer Becky Joiner captured this wedding.
Their wedding encompassed there own personal style. Being themselves and making there wedding day there own way really paid off, making this one of my memorable wedding days. These guys know how to party hard.
I met Rob and Aimee at there pre shoot, we clicked and I knew there wedding would be so much fun.
This was my first wedding with 15 gorgeous bridesmaids making this the biggest bridal party that I have ever photographed. We spent sometime in the morning at home but we also went to a really special place to Aimee which was her Grandparents house. While the boys went off in Rob's newly renovated Landy.
The Tractor and trailer arrived to pick all the girls up to take them to a traditional service at the local Church. A festival wedding was planned in a friends field nearby with a tipi and collection of bands but in the distance you could see the London skyline.
Rob and Aimee made so many decorations themselves, keeping there budget to a minimum but never scrimping on details. They sourced and made all the table decorations, there friends made cakes  and they made there own wedding cake with Aimee's Grandma's recipe. The attention to derail was paramount.
The weather was kind, guests revelled happily into the night. The biggest surprise was that the bridesmaids planned a secret flash mob. At the start of the dancing the flash mob of fifteen bridesmaids with Aimee danced to the guests. The best way perhaps to start a party.
The musicians filled the air with tunes. It was a mini Glastonbury in Buckinghamshire, the ultimate laid back cool wedding.
Congratulations you guys are truly wonderful, thanks for letting me be part of your wedding day