I was lucky enough to organize a wedding festival photoshoot last week right here in the heart of Devon. These photographs will be used to promote a really spectacular event that will happen next year, watch this space if you love festivals and weddings and plus you are a DIY wedding lover, as this will be bang on trend for 2013. The inspiration behind this photoshoot was to create  festival inspired event in a day!  I aimed to conjurer up the feeling of wilderness, fun, freedom, love, glamour, magical, party, music, creativeness as an eclectic mix and represent it in the photographs.
Wedding festivals or Wed fest as they are often called, are going to be really big in 2013, the trend for vintage seems to have moved on, and now we are seeing far more DIY couples wanting to make there wedding party truly original. I understand that some brides refer to their "wedding brand" I love that spin put on to commercial marketing speak, and I can't wait to be working with some more truly inspirational couples seeking there original wedding festival.
Really big thanks you goes out to the team to helped me make this come alive, as always I am ever grateful to them.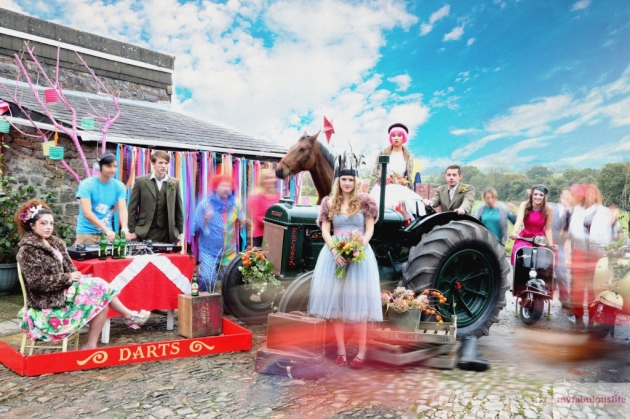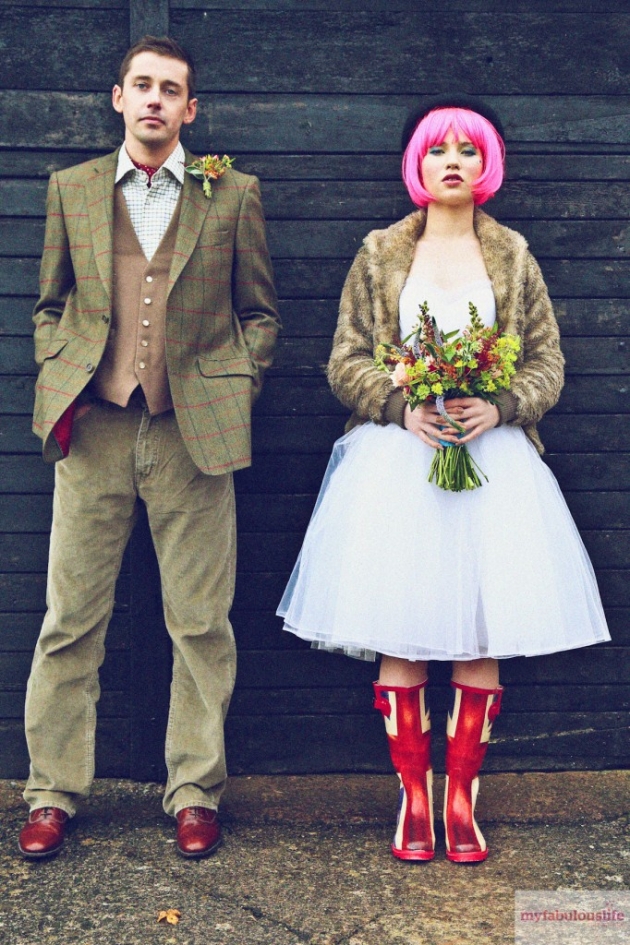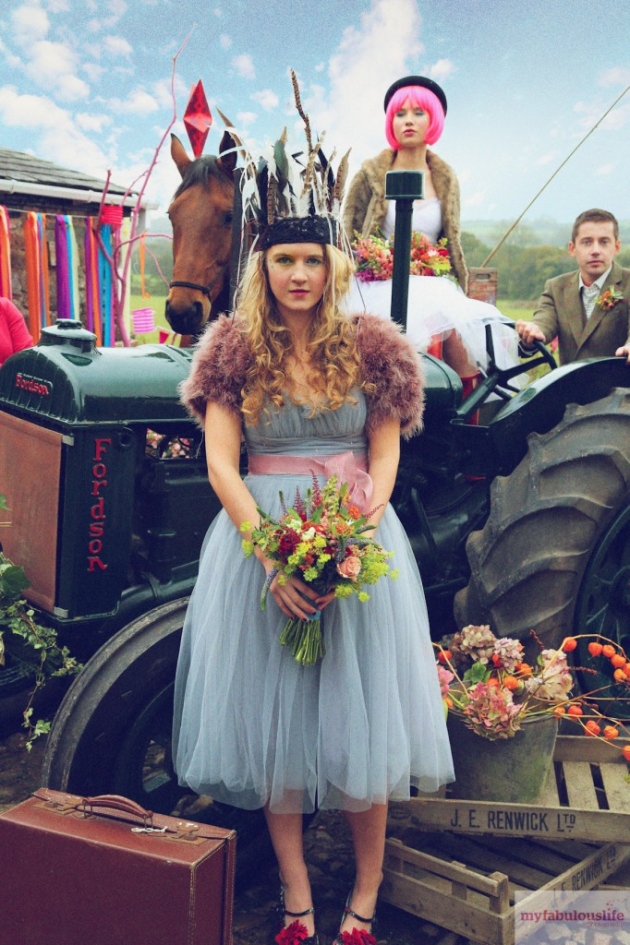 A big thanks you goes to Alexandra King www.makemeadress.co.uk, Head candy by Headful of Feathers  and Crown and Glory , Flowers by Laura Hingson , Props from Virginias Vintage Hire , Suits from Luget Exeter , Make up by Michelle Maxwell, Hair by Kai. Photography by Becky Joiner. Models: Mollie, Christy, Rhett, Katy, Georgia, Martin. Tractor supplied by Travis and Ann. Support team Nat Haydon,  Tim Joiner and Max Maxwell.