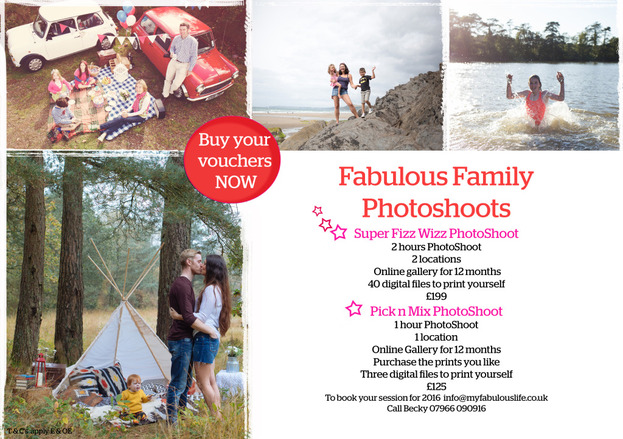 We all love a family selfie but what about a really great family photograph? Something that you will treasure for years to come, something that has far more meaning than a quick mobile phone photo.
The family photography sessions that I make tell a bit of your family story. We go to a location that you all love, I hang out with you and I photograph your family together doing what you enjoy doing. This might be a trip to the beach, a walk in your favourite forest or simply coming over to your home for lunch. It's your choice but together we make a plan to create the photos that you want to see.
These sessions are not in a studio, there are absolutely no white walls or fake smiles. These are honest, fun loving and most importantly real family photographs for you to cherish. My intention is for you to chose a few of the photos put them on your wall, every day you pass by and be truly happy at the memory it evokes. Happy Days.
Full sessions last about two hours, during that time we can go to two locations so maybe start at home then move on to the local forest or parkland. You have time to change what you are wearing, up to five people are included, of course if you would like other family members to join you can, however there maybe an extra cost. Your pets are welcome to join in for some of the photos too, but if you have your own zoo then we will need to talk about this in more detail.
I am based in Devon, so sessions that take place here are great for me, but if you live further afield thats cool but there is a bit of travelling cost to add on to these prices. Just get in touch to get a cost.
So what are you waiting for?
Perhaps the perfect Christmas Presents for those who have everything?If you need inspiration here are some other family photoshoots I have had the pleasure of creating Mini Family Photographs  or A Walk in the Park -Family Photography
  Family Photography Devon
Terms and Conditions Apply. Mention this offer to qualify for the discount. Dates to be arranged and full payment to be made by 20th December 2015 to be included in the offer. Subject to availability. Not for resale.  This offer is not to be used in conjunction with any other offer.  Prices are based on Photoshoot taking part in Devon, other areas are available but will incur travel costs.  This offer is for up to 5 people – 2 adults and 3 children. Other people can be included but there will be an additional fee up to 2 pets e.g. one cat and one dog in included in the price additional animals are lovely but they do take more time to photograph, so therefore it will cost more to include them.  Cake would be lovely, ideally lemon drizzle cake. I am sure no one will get this far in reading the terms and conditions, but if you did well done and thanks.