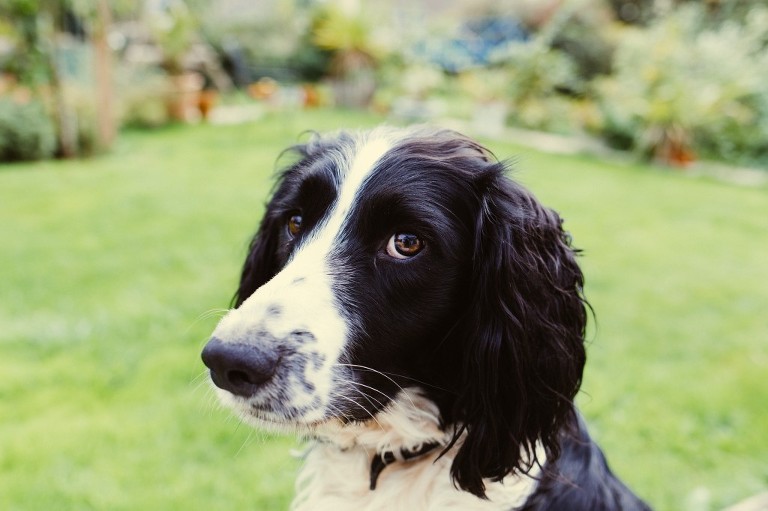 So this week we have been looking after Alfie, our dog Chester's brother. As our friends baby was due any day we were the on call dog sitters. These Sprockers are crazy loveable, incredibly intelligent but more so cheeky dogs.They did not stop moving, jumping, growling running or playing for the first 24 hours. It was madness, we were bad dog sitters, there was no bed time, there were too many treats and far too much attention from the kids towards the dogs.
Weirdly almost 24 hours after Alfie arrived, they settled, they sat and then fell asleep for two glorious hours. Peaceful, quite resumed. I could concentrate and at last the dogs were happy. So I decided to celebrate by making some doggy treats, as I felt that Alfie was probably missing his folks. If was away from my family I know that Tea and Cake is always a winner.
Peanut Butter Pup Treats
Ingredients:
2/3 cup oats
1 cup oat flour (see directions on how to make this below)
1 ripe banana, mashed
1 egg, beaten
1/4 cup dried parsley (for fresh breath!)
3 tbsp peanut butter
Preheat oven to 140 degrees and line a cookie sheet with parchment paper. To make the oat flour, pour 1 cup of oats into a food processor and pulse until finely ground. Add the remaining ingredients to the food processor (or a large mixing bowl) and mix until combined and formed into a soft dough. Remove the dough from the processor and place it on a lightly floured surface.
To create circular cookies, ball up pieces of the dough and flatten in your palm. To create cut-outs, roll out the dough using a rolling pin until 1/4″ thick and use a cookie cutter to cut out the shapes. Place treats on the cookie sheet and bake for about 40 minutes, or until golden brown and crispy.
Store in an airtight container or in the freezer, being sure to defrost before giving to well-deserving dogs.
Source: Healthy Recipes & Cooking Tips http://blog.freepeople.com/food/#ixzz3H09ZzGbv