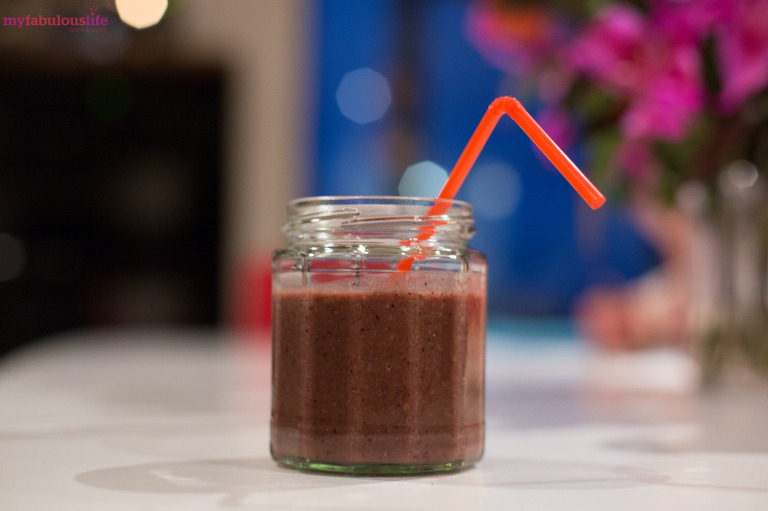 Devon Food Photography
Hola! So the other day I was taking to a good friend of mine about the smoothies that we make at home.  She asked for the recipe as she could not get her kids to drink the smoothies she made but yet they loved mine. SO this post is for you Anna… and any one else who reads it.
These little demon drinks are full of goodness like magnesium and omega3 the sorts of nutrients that were generally missing from out diets. This is my secret when it comes to getting kids to drink them – Don't let the kids see the ingredients.
My daughter does lots of early morning swimming training and we found that having a smoothie first thing helped her feel full for longer, it was quick to drink, plus it gave her an extra boost while training. She is also a coeliac so all our food is Gluten Free. Yes we do use a Nutibullet, but I really think any blender would be just as good.
So here is our recipe full of leafy greens and fruit – perfect for before a work out or a boost after a gym session.
Dark Cherry Smoothie
1 cup of Spinach
1 banana
1/2 cup of Strawberries
1/2 Cup of frozen dark sweet cherries (We get this from the frozen aisle in Sainsbury's )
1/2 cup of Blueberries
1  tablespoons Chai seads
2-3  tablespoons GF Oats
200ml water – More or less depending on how runny you like your smoothies
Blitz in your blender then drink and enjoy!!
If you have any great smoothie recipes you would like to share with us, then leave details in the comments below, as we are always looking for different combos to try out.