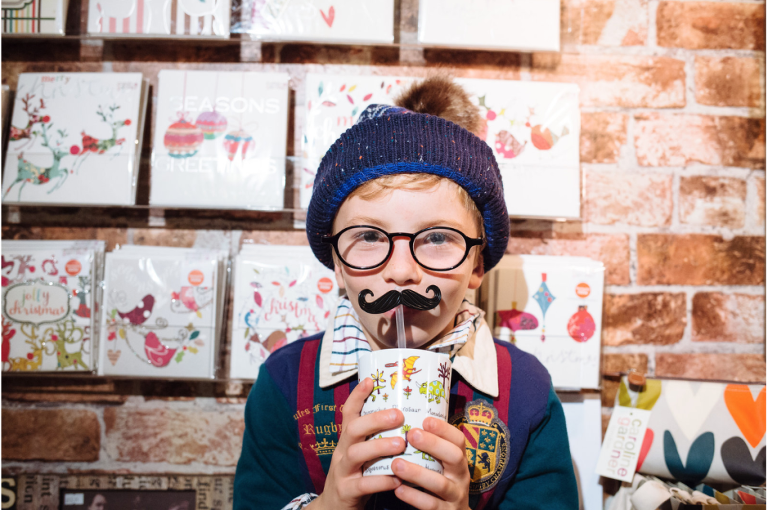 I took this photograph at a Christmas photoshoot with  Jo Amor clothes shop in Tiverton. I stumbled across it when I was looking for inspiration for Red Nose Day next week. The moustache is fixed on the straw and just make me laugh when I see it.
We will be wearing red noses and are holding a cake stall to raise funds for Comic Relief. 
So are you doing something funny for money?
Creative Children's Photography
Kids are great source of entertainment and I have had the joy of photographing quite a few. I absolutely love it. I watch or just join in with there games and little antics. If you are considering having some professional fun photographs of your family or just your kids then you might like to see MINI ADVENTURE, FAMILY PHOTOGRAPHY SOMERSET, BRIDESMAIDS PHOTOSHOOT 
Happy Friday folks!