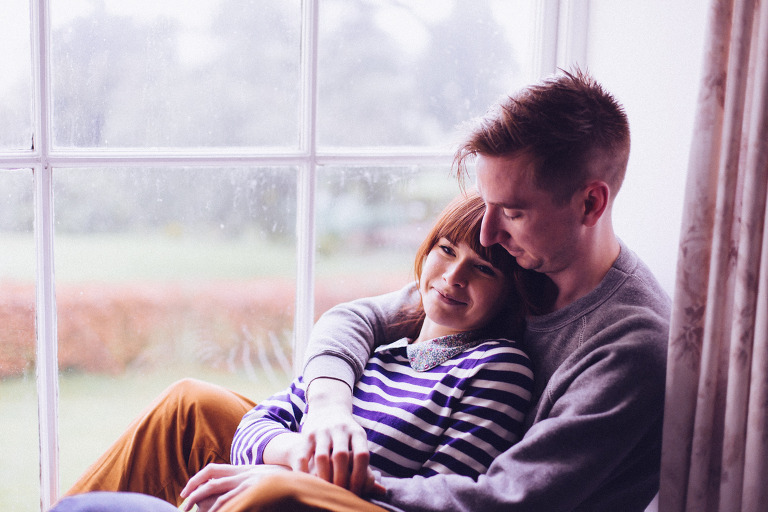 It's sort of weird having your photo taken isn't it? I know we are all taking more photos of stuff and more #Selfies than ever, but when someone else turns the camera on you, there is a 'thing' that happens. first of all you do a 'smile at the camera' face, then your shoulders stiffen and you get stuck in a fake pose of pretending you are happy – do you know what I mean? Because I do that and more as I think about the light and shadows and background and texture…But if I find someone I like, someone who gets me then I relax. After a bit of time I forget that they are taking photos of me and I just do my thing.
I can honestly say that most of the wonderful, beautiful couples that book me to take there wedding photos or even just an engagement photograph all say something like " I really want great wedding photos, but I or he doesn't like our photo being taken"  I think that is totally normal, I feel that way too, but we work together to make these photographs. All these couples had an initial "OMG this is weird" However, after a bit it was fun. They all loved the process and the resulting photographs.
Alternative wedding photography ideas
But the biggest question is can you trust me? Because every picture I take is a response to something else going on outside the frame of the photograph. We are all talking, some of these photos are really noisy, we are laughing, shouting, I might be falling over and joking about. Or it might be a really quite time we might listen to the birds tweeting in the tree, it just depends on what you are both doing and how I can respond to that moment. How your wedding or couple shot works out is unknown, each person is different, each place is different, even if I have been there a heap of times before, it is all transient. I plan a bit but I also like to leave my photography open to see what is about to happen. To capture the moments that are real. These photos are not planned, I can't work like that. Natural relaxed and fun, that's the style of photography I make.
I love working with the unknown, the unpredictable is awesome.
So thank you to each and every couple that has trusted me to take there photograph, to be a witness to there personal moments, thanks for believing in the art that I create. I am blessed with happy couples, gorgeous weddings and most of all I have your back, I will be there for each and everyone again next year. I am watching the story unfold and I promise not to miss a thing.  Happy days now and always.